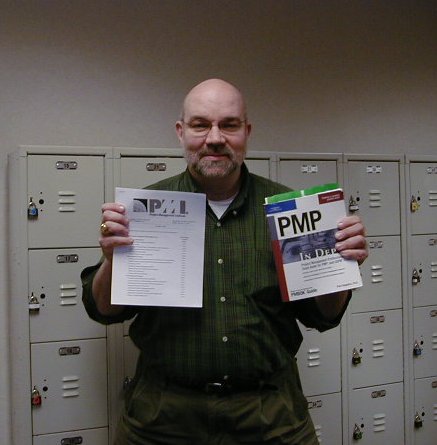 Understanding PMP Certification
PMP is an acronym for Project Management Professional. PMI, the Project Management Institute, established the PMP certification. It has become perhaps the most highly respected, highly valued and well-known certification in business today.
Someone that earns and maintains a PMP certification has proven to hiring managers and decision makers that they've acquired, developed and maintained the experience and the education needed to effectively manage projects. A PMP certification is demonstrative of a commitment to learning all aspects of project management. The certification is recognized throughout the world but is especially marketable in the U.S.
Putting A Value On PMP Certification
For most, professional advancement and higher compensation are the principal motivators in working towards a
PMP certification
. According to payscale.com, here are the 2009 median salaries for jobs that PMP certified candidates qualify for:
• Project Manager (Construction) - $ 81,769
• Project Manager (Information Technology) - $ 87,699
• Project Manager (Software Development) - $ 88,912
• Information Technology Manager - $ 95,645
• Program Manager (Computer Software) - $ 99,696
• Information Technology Director - $117,841
• Vice President (VP) Operations - $119,334
Keep in mind that compensation for data may vary depending on your skills, experience and certification, along with factors like the size of the company, the industry, and location. What's clearly evident from the data is the fact that there is upward mobility and career progression available to those that obtain and maintain their PMP certification
What Type of Person Should Earn A PMP Certification?
This type of certification appeals to professionals that either want or already have the responsibility of efficiently managing projects through their completion. Of course, the projects must meet or exceed expectations, be delivered in a timely manner, within budget, and within resources.
A key part of a PMP's job is to streamline all aspects of completing day-to-day operations and decisions. This is most often done by adding a semblance of methodology to the project while possessing the leadership skills to oversee cross-functional teams to ensure that all work is completed professionally and within the defined requirements and deliverables. The PMP must be able to effectively handle a lot of responsibilities.
Who Is Eligible For PMP Certification?
There are some training and experience criteria that must be met prior to earning a PMP certification. Let's review some of them to ensure you're on the right track:
1. You must have a high school diploma or associates degree with five years of experience in project management, 7500 hours of time served as a director of projects, and 35 hours of formal project management training.
or
If you've earned your Bachelor's Degree, you are only required to have three years of experience in project management, 4500 hours of time served as a director of projects, and 35 hours of formal project management training.
2. Once you've met the previously mentioned criteria, you are given a multiple-choice test that is designed to assess your knowledge of individual areas of project management and your professional and personal responsibility to your job. There is an assessment of your overall proficiency in project management - namely with initiation, project planning, plan execution, monitoring/control and closing.
As you can see, the PMP certification application alone is very detailed and can take up to 8 hours to complete.
When Are PMP Certification Exams Administered?
Certification exams can be taken at practically any time with some advance scheduling notice. Upon registration and acceptance, proper exam preparation is absolutely critical and can be very time consuming. It's typically advised that anyone scheduled for an exam take anywhere from 40 to 80 hours studying. Preparation time varies depending on your experience level, style of learning, and your working knowledge of the PMBOK (Project Management Body of Knowledge).
The Project Management Institute's guidelines state that you are eligible to take the exam for one year following application acceptance. Within that period of eligibility, students can take the test three times in the event that the fail an exam or two.
Where Are PMP Certification Exams Taken?
Prometric.com can direct you to
PMP certification
testing centers in your region. It is recommended by the Project Management Institute that exams be scheduled at least six weeks in advance to ensure seating. If the eligibility year's expiration date is nearing, it's suggested that the exam be scheduled three months prior to the deadline.
Other Information Tidbits About PMP Certification Exams…
The certification exam is divided into six categories. The biggest part of the exam is project management executing at 27% - followed by project planning at 23%, monitoring and controlling at 21%, initiation at 11%, closing at 9%, and professional and social responsibility at 9%.
The PMP certification exam contains 200 multiple choice questions and can take up to four hours to complete. The importance of exam preparation cannot be overstated. There are exam simulations, classroom training, online courses, mobile device lessons, and books that can be used to prepare for your certification exam. The PMBOK in particular is a wonderful resource for anyone needing to learn how to obtain his or her PMP certification.
SUBSCRIBE TO EMAIL FEED

PMcrunch.com - Project Management Insights and Exchange
TRY PROJECT MANAGEMENT CERTIFICATION TRAINING FOR FREE!
OR
TRY PDU PROJECT MANAGEMENT TRAINING FOR FREE!